WELCOME
M.A BALLET
Graceful・Expressive・Confidence
Group Class
Above 3 yrs old
We are committed to providing high quality dance education through a wide array of programs and classes for every type of student. Our classes are sorted according to age groups. The design & structure for each class are carefully crafted, & constantly updated, to allow every student to fully benefit from our dance education.
Private Class
Above 5 yrs old
Our Private lessons provide one-on-one mentoring & customised coaching, focusing on areas which require specific improvement.
Vocational School Audition Support
Above 11 yrs old
This program aims to prepare young artists for their vocational school auditions. It is a complete package including, but not limited to, private coaching, a solo photoshoot & audition videos (customised in accordance to the requirements of the vocational schools).
About Us
We are an international ballet school located in a heart of orchard road in Singapore, providing classes for all levels & ages with group and private classes available.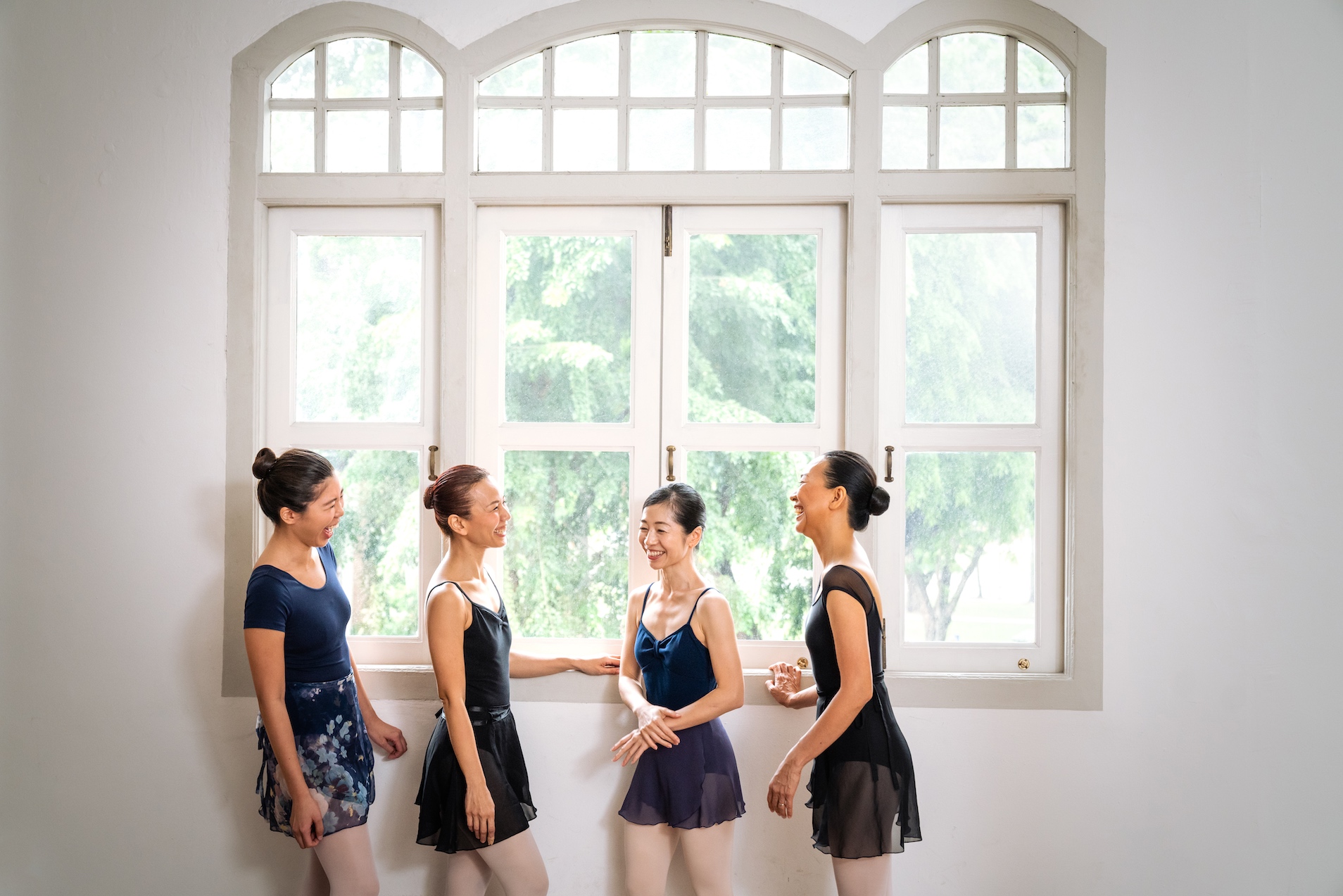 I like ballet a lot! I like my teacher because she is very kind and teaches me a lot of new steps. I love dancing with all my friends and teacher! Also I love my ballet uniform because it is beautiful!
- Rachel Szetoh
I first started training with Ms Mayu 2 years ago and after our first class I was completely in awe of her and loved how she taught me. Ms Mayu has always believed in me and has never stopped encouraging and supporting me. During the 2 years that I have been auditioning she has mentored me, even when I was on the otherside of the world. She has taught me intensively during this process and has tailored each class to what I need. Ms Mayu focuses on all the details in our classes and always pushes me to do more and be better. Her encouragement and support has helped me immensely, and I always feel stronger and see improvements when I train with her. Thank you for everything Ms Mayu, I'm so grateful!
- Zoe Jumabhoy
Performance Opportunities
Our annual recital is the common goal which all our students and instructors will work towards together. It is the driving force that motivates our students to better their dance skills and a milestone to celebrate their accomplishments. We see our students grow in more ways than one through their participation:
Benefits of our recital:
Performance experience in Grand Theatre venue

Professional designed customised costumes

Professional stage management

Developing stage skills

Building confidence & courage

Conquering difficulties

Building discipline

Promoting self-motivation

Creating goals

Personal pride & accomplishment

Building friendships & camaraderie
Among the many benefits, they create beautiful memories to cherish for the rest of their lives!


Reserve Your Trial Class Today
We are happy to welcome you for a trial lesson!
Our Classes
We have crafted our package system to allow our students to join at any time, and with as much flexibility in mind. Students, with the help of our passionate and experienced teachers, will learn to develop body alignment and classical ballet techniques with a hands-on approach and individual attention, we dedicate ourselves to our students, helping them to discover the wonderful world of dance.